If you want to increase your sales on your e-commerce site, look no further than SEO.
While SEO is usually touted as a great way to increase your web traffic, it's excellent for e-commerce, as well.
According to research by HubSpot, SEO is the #1 challenge in inbound marketing.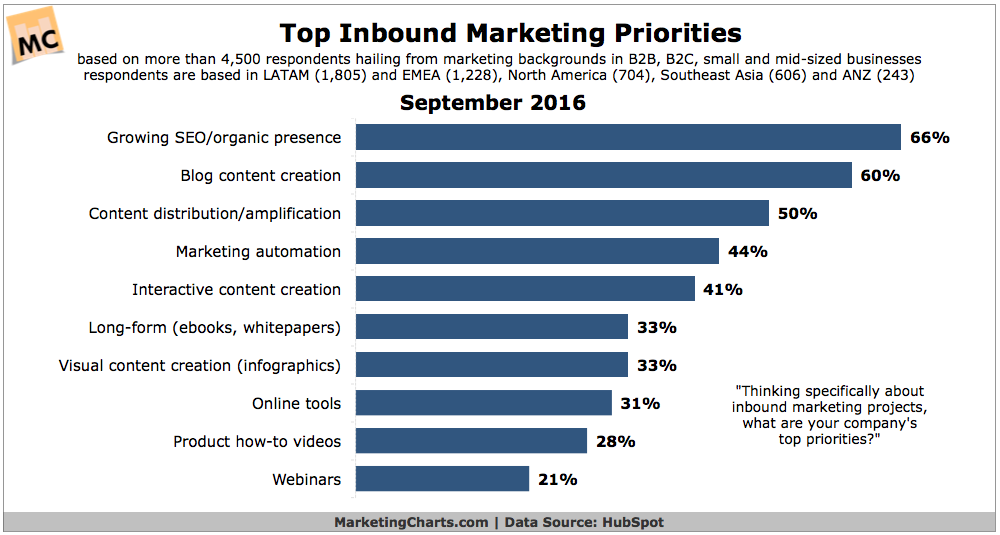 The better your rankings are on Google and other search engines, the more you will sell.
But there's more to SEO than just showing up high in the SERPs.
You also need to encourage more purchases of your products.
SEO is the process of optimizing your website to rank higher in online searches related to your business. When your site ranks higher in search results, more people can find and contact you — and you'll earn more valuable leads and revenue.
SEO operates on keywords. When your audience searches for ecommerce businesses, they use specific keywords to generate what they want. Your audience will typically search for a specific product and click on the result that fits their query best.
You'll need to conduct keyword research to find keywords that will reach valuable leads. For ecommerce businesses, keyword research is a little different than companies that provide services.
Customers who search for services typically search using keywords that are information based. They want to find information about a service or learn about topics surrounding that service. With ecommerce, your audience is seeking out products.
So, how do you find the right keywords for your ecommerce business?
There are numerous ways you can go about looking for keywords. The first way is to type a basic keyword related to your product into Google's search bar. Once you search the term, scroll down to the section with related searches.
This list of related searches will give you some ideas for keywords for your campaign. It can help you expand on your keywords and see what other people are searching in relation to your keyword.
Another great option is to type your keywords in Amazon. Even though Amazon is a competitor, it's still a great place to get valuable keywords for your ecommerce SEO plan because people actively use these keywords to search for products.
In addition, you can look at Amazon's categories and see how they break down their products. They categorize products by cost, features, and numerous other categories. These categories can help you find great keywords for your campaign.
When you select keywords for your ecommerce SEO campaign, it's important that they truly fit your product. Many businesses will use popular keywords because they generate traffic, but their product doesn't exactly fit the bill.
Don't make keywords stretch to fit your product. Your leads won't buy your products because they don't fit the keywords properly. It's best to stick to keywords that describe your product precisely.
Once you have your keywords selected, ensure that you integrate them in multiple places. Some places include the title, heading, body text, and meta description. This will help Google understand your page and index it better.
Aside from keywords, there are other aspects of SEO you'll want to focus on to improve your site. From fixing crawling errors to creating content, there are many ways to improve your site's performance and reach more valuable traffic.
First of all we audit your Web – Store. Check your SEO, your traffic, look at error, architecture, keywords, competition, technical things, redirection, product description.
The power of keyword research lies in better understanding your target market and how they are searching for your content, services, or products.
Keyword research provides you with specific search data that can help you answer questions like:
What are people searching for?
How many people are searching for it?
In what format do they want that information?
In this chapter, we use tools and strategies for uncovering that information, as well as learn tactics that'll help you avoid keyword research foibles and build strong content. Once we uncover how your target audience is searching for your content, you begin to uncover a whole new world of strategic SEO!
3. Optimize your product pages
It's no secret that one of the keys to improving your results in Google is by optimizing each page you want to rank.
One of the best ways to do this with an e-commerce store is by optimizing each product.
If you have an e-commerce store, but you aren't optimizing your product pages, you're missing out on a lot of SEO advantages.
In this section, I'm going to teach some of the basics of optimizing those pages so you show up higher in Google's results and sell more through your e-commerce store.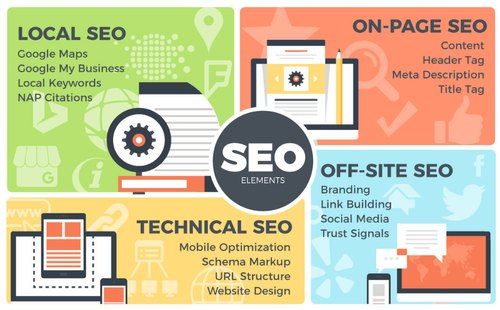 4. Writing product description
We are going to write good product description for your website and drive traffic to them.
5.Improve your page loading speed
If your pages take too long to load, search engines will penalize your ranking.
This is relevant to the earlier discussion about identifying and fixing errors on your site. Sometimes, these problems could be the reason why your pages are taking so long to open.
No matter how good your content is, Google values backlinks over almost everything else.
So, how do you get those links?
The answer is simple. You write quality content and deploy your best efforts to get as many white-hat links to those pages as possible.
From those pages, you can link to products and increase their importance to Google.
Award-Winning​
Increase organic traffic of your website and eventually boosting sales
Professional​
Deliver results as much as possible
Consulting​
You can ask us to explain you everything.
SEO & Sales offers search engine optimization services to businesses to help them improve their visibility online. Search engine optimization is the process of making changes to your website design and content to make your site more attractive to the search engines. The better optimized your site is for search engines like Google, the more likely your site will be to rank on the first page of the search engine results for keywords and phrases that are relevant to your business or product/service offering. A major benefit of using an SEO company is that they likely have specialized experienced in helping businesses rank on search engines. SEO experts know what it takes to help you bring more organic traffic to your site through search engines like Google, Bing, and Yahoo. An SEO and Sales agency employs experts in different areas of search engine optimization. These SEO professionals provide a range of services, including auditing your site, developing a tailored SEO strategy, and implementing the tactics that will help your business reach its goals. We treat your website as if it is our own. This means that we will make decisions about your site's SEO in an effort to maximize the return on investment and help your business meet its overall goals. We will also look at your site from every angle to ensure that you're getting the most out of your SEO services.
Customer satisfaction
100%
"My internet leads more than doubled after starting up with SEO & Sales. The number of retained clients from the internet also doubled."
"In the 14 months since we partnered with SEO & Sales, our firm has won over 400 page 1 rankings and takes the #1 spot globally for 'copper bullion' beating out an impressive 4.8 million competing listings"
SEO Audit -

Complete SEO analysis of website

Optimisation of webstore

Including Text, Images, Technical SEO

Basic Link Building
SEO Audit

Optimisation of webstore

Link Building

Writing 5 blogs
SEO Audit

Optimisation of webstore

Link Building

Writing 10 blogs